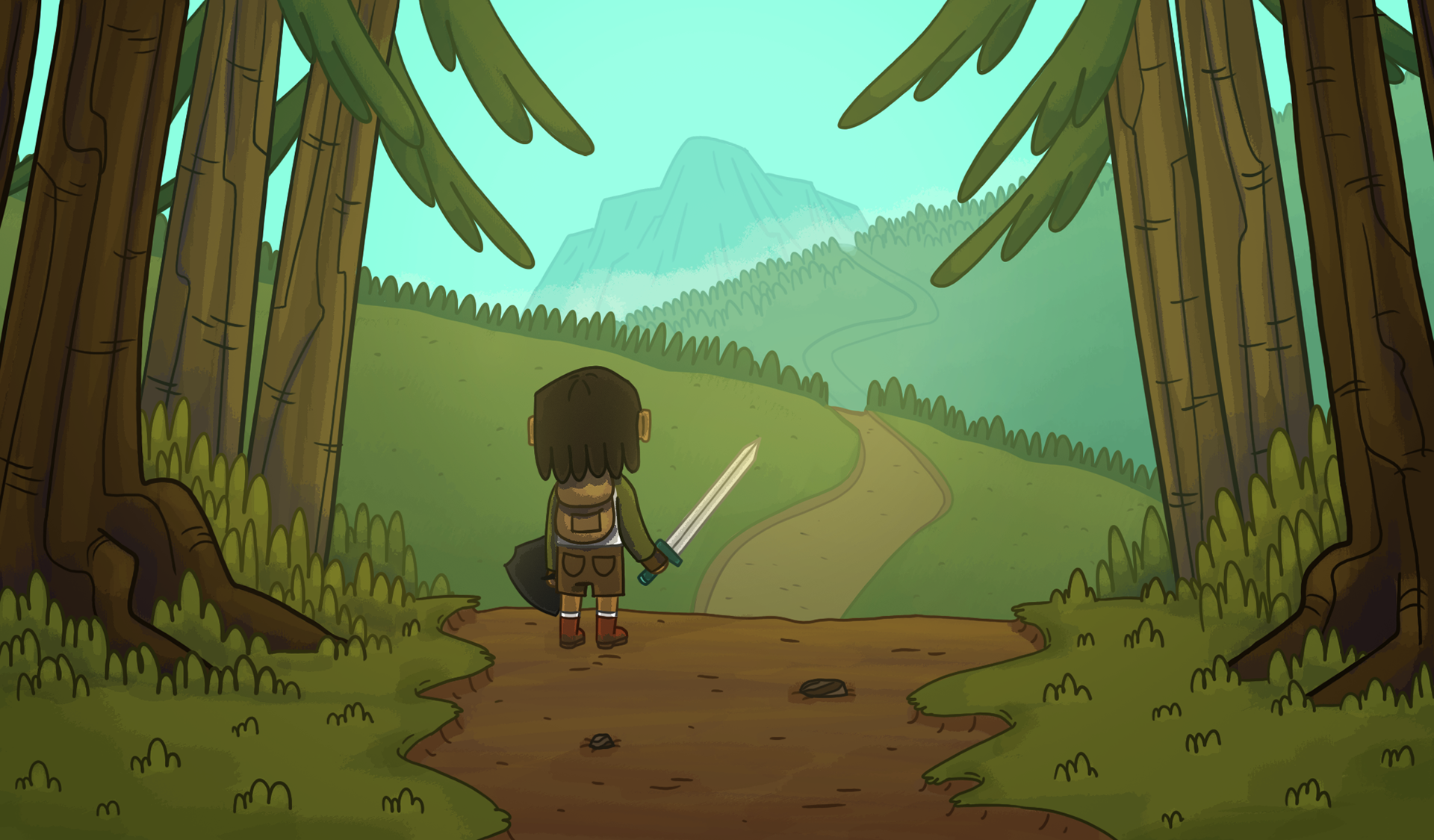 THE ADVENTURES OF DRAGON SWORD QUEST
I was commissioned by Counter Hac

k to develop an illustration for their new challenge game, which is inspired by classic RPG tropes.
They wanted a gender neutral character holding a sword and looking out onto the journey ahead.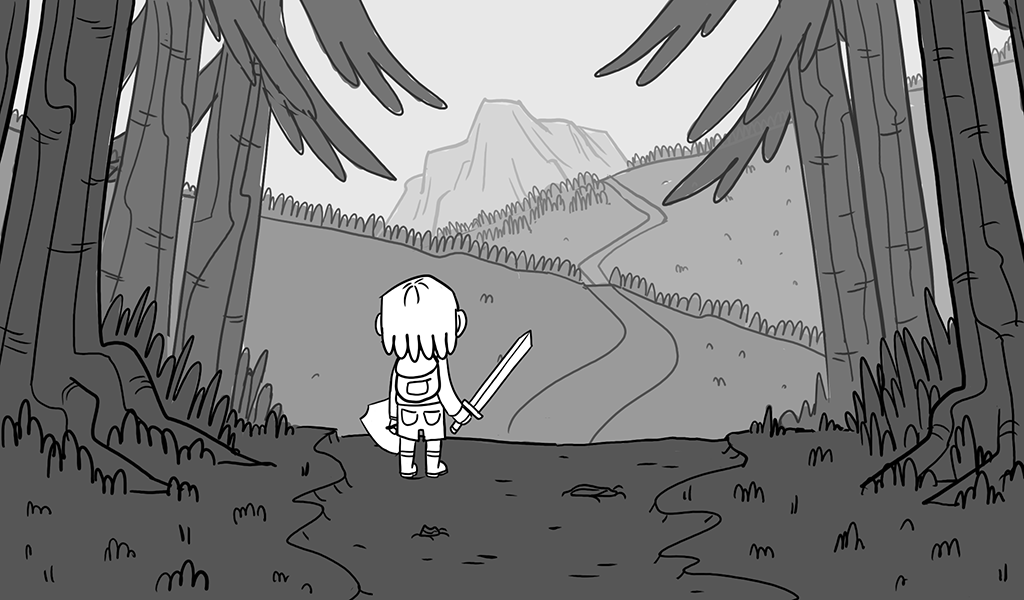 I started by looking for landscapes that had a clear path towards the horizon line for inspiration, I knew that I wanted to include trees in the foreground as I think they frame the image nicely.